Weddings
Waterfront Wedding Venue in Fort Lauderdale
Our experienced events team is committed to creating your dream wedding. Impeccable service, personal menus, and professional onsite wedding venue managers will ensure every detail has been handled for your memorable day in Fort Lauderdale. The Grateful Palate Catering & Events offers waterfront views for your intimate, private wedding as well as destination wedding receptions. It's all in the details.
Save Your Date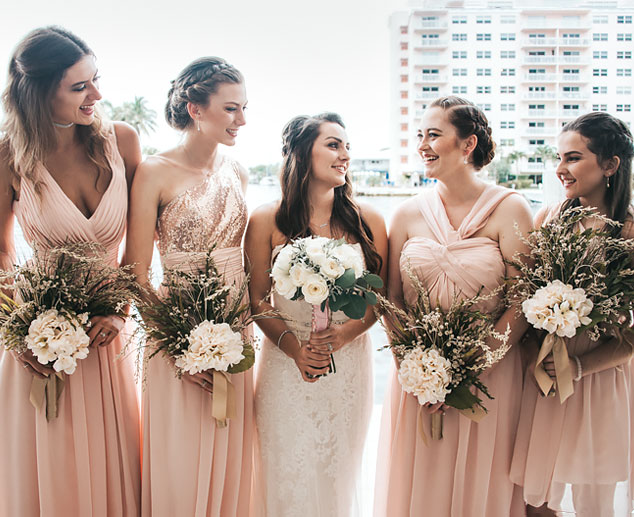 Bridal Showers: Views, food, and presents: Indulge in gifts of all kinds.
Rehearsal Dinners: Surround yourself with great company and chic décor as you prepare for your big day.
Ceremonies: Say your vows, trade your rings, and share your first kiss beneath a shimmering sunset.
Receptions: Traditional or contemporary, give your post-wedding festivities a sophisticated air.
Post-Wedding Brunches: Sip mimosas and relive a memorable night in the shadow of passing yachts.
Destination Weddings
Located along the scenic Intracoastal Waterway in Fort Lauderdale, Grateful Palate Catering & Events venue offers a truly unique setting to celebrate your special day. Our 4,000 square foot venue offers impeccable service and exceptional food alongside breathtaking waterfront views.
LGBT Weddings
Celebrate love in all its forms. Grateful Palate Catering & Events celebrates marriage equality and welcomes same sex couples to proclaim their love among family and friends, on the scenic Intracoastal Waterway in Fort Lauderdale.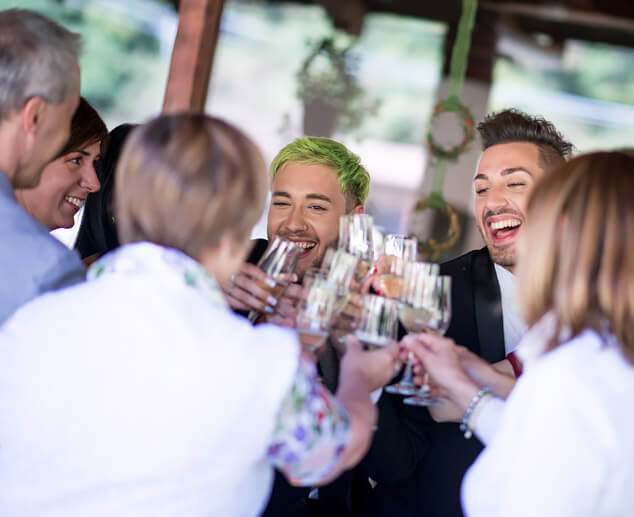 Glatt Kosher Weddings & Celebrations
Grateful Palate Catering and Events has partnered with Elegant Kosher Catering, where fine dining meets the highest standards of kashrus (ORB) in a harmonious symphony of culinary excellence. Under the supervision of the Orthodox Rabbinical Board (ORB), the highest standards are employed and our attention to detail is unparalleled. You and your guests will enjoy a customized menu with fresh ingredients and an elegant presentation.